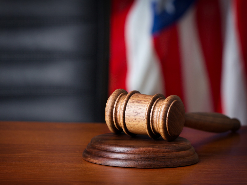 I routinely litigate tax cases in many different courts, including:
U.S. Tax Court
U.S. District Court
U.S. Court of Federal Claims
US Bankruptcy Court
California Superior Court
California Administrative Law Courts
Because of the cost, litigation against the government is always a last resort; however, sometimes, it is the only way to prevail. In cases where litigation cannot be avoided, I'm experienced and able to battle the government in court.
I appreciate that you visited me online, and I look forward to helping you. For urgent matters, please call me at (310) 338-0001.
For general inquiries or other questions, email me at joseph@broylesesq.com.
CONTACT ME
Tell me about your case and request a free consultation.